Kerrieann Murphy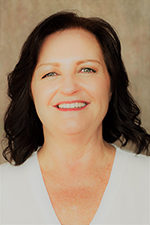 Principal
Kerrieann Murphy has been in the Real Estate Industry for over 30 years. A very experienced and professional Property Manager Kerrieann knows what it takes to run a busy and competent team. Having her own Property Portfolio Kerrieann is educated with what is expected of a Property Manager from both sides of the transaction. Numerous dealings in property including sales, purchase and management are at the forefront of her success over the decades in the industry.
Tenants are a very important part of any Property Management business and the ability to secure a great tenant for the right property is not a guessing game, it takes real people skills and specific research to ensure the documents received are factual.
Working with leaders in the real estate industry and constantly updating technologies help to create one of the Illawarra's most recognised and respected Property Managers stand out from the crowd. Receiving many awards over the years is a testament to how Kerrieann runs her business and her highly skilled professional team of upcoming stars in the industry.
Specialising in high-end quality homes is a pleasure, as is working with our Relocation Experts from both here in Australia and overseas companies. Being a preferred company to some of the best-known Companies around the world is the result of high working standards, work ethics and the focus on getting the job done.
We deliver 5-star service to all our clients, come and join us and experience the difference with our award-winning team.
02 4295 7555
0487 073 050